Leon Dale Chrisman
31 Oct 1939 - 8 Jan 2014
of Sunnyvale, CA
"Papayon"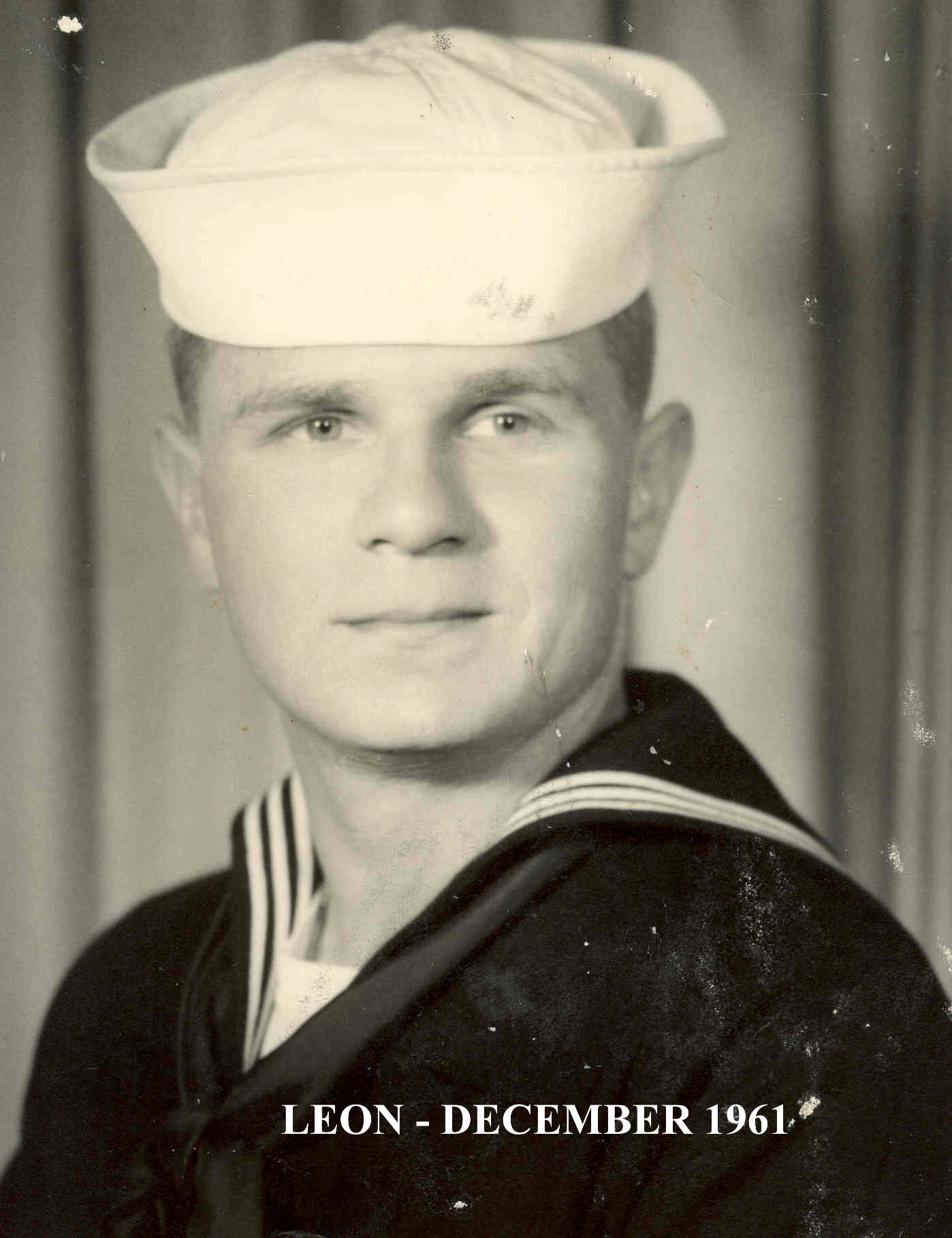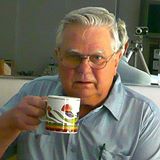 Biography
Leon jumped from rural farm-boy roots to a high technology career behind the veil of secrecy of the cold war. Born on Halloween, 1939, the son of Lyle Dale and Blanche (Walter) Chrisman, he grew up in Scio, Oregon on a 70 acre farm in a log cabin with no internal plumbing, and was one of only 8 boys in his graduating class. He joined the Navy in 1961 and entered nuclear reactor school, becoming lead reactor operator first-class on the fast attack Thresher-class submarine U.S.S. Pollack (SSN-603). He earned the acclaim of his shipmates in a frightening incident in which a 1" pipe broke when they were 200 miles out at sea and 150 feet deep, resulting in seawater pouring in and flooding the reactor control panels. The reactor scrammed and internal power went out. They were able to surface without a problem using diesel generators, but rough seas made it impossible to send a tow out to them. One shipmate said Leon was the only one with a level head as the panicked crew and even the captain followed his instructions for disassembling the control panels, dousing with fresh water then alcohol, and replacing parts. As a testament to his impressive intellect, he was able to study the schematics and make design modifications on the spot to compensate for some of the non-repairable components, bringing the reactor back on line and safely returning the sub to port in Charleston.
After retiring from the Navy in 1968, he earned a BS in Electrical Engineering from Oregon State University and a Master's degree in Electrical Engineering from the University of Santa Clara. In 1972, he started what would be a 16 year career with E.S.L. in Sunnyvale. Because of the classified nature of the work, he never talked about his work, except that it involved high tech cold-war electronics surveillance systems. The book Blind Man's Bluff recounts the amazing project, called Operation Ivy Bells, to design a pod to tap a Soviet undersea communications cable on the floor of the icy sea of Okhotsk, and the harrowing task of installing and retrieving it using the submarine USS Halibut (SSN-587). Thanks to that book's publication, it has been learned that this was the first project he worked on as a civilian electrical engineer, thus giving glimpse into his interesting and clandestine contributions to our national security. It has been argued that intelligence gained from this tap was among the most valuable of any effort during the cold war.
At home in the early and mid-1970s, he was an enthusiast of the newly emerging microprocessor technologies. Living in Silicon Valley in the middle of the high-tech community, he designed and worked with his son to build several devices well before they became commonplace. For example, in 1975, over a year before Atari's first home game console came out, he built a PONG game that hooked to the TV. In 1977 he and his son buildt a Zilog Z-80-based home-brew computer with 2KB of RAM and a 24x40 character display. Over the next few years he expanded to an impressive system with 64KB RAM, 1MB of floppy disk storage, a selectric typewriter and a teletype as printers, a high-resolution vector graphics display, a separate color display with hardware-accelerated sprite rendering, and several other experimental peripherals.
In 1962 he married Linda Lucille Rappe of Woodburn, Oregon, with whom he raised a son and daughter. After a divorce in 1983, he remarried to Nikki Karengin who died in 1993. His final partner of five years and long time friend was Bettye Stein. He is survived by his son Lonnie Chrisman and daughter-in-law Debbie (Rice) Chrisman of San Jose and granddaughters Brianna, Whitney, Ashley and Lauren Chrisman; daughter Lucinda Chrisman of Santa Cruz, son-in-law Donovan Albright and grandson Colton Chrisman Albright; first wife Linda Chambers of Oroville; partner Bettye Stein of Sunnyvale; sister Carol Ganzer and husband John Parker of Bend, Oregon ; and sister Gayle Cole and husband Sam Cole of Portland, Oregon.
Memorial service
The memorial service will be held at Wisner Cemetery in Scio, Oregon, on Saturday, Aug 9, 2014 starting at 4pm.
If you think you may attend, please RSVP to Lonnie@Chrisman.org, which will help to estimate the head count.
If you are unable to attend the Oregon memorial, we invite you to participate by sending your memories of Leon to his son at Lonnie@Chrisman.org. We will read it at the memorial and include in his "time capsule" that we bury.
Charitable contributions
If you would like to make a charitable contribution in his name, please consider a contribution to The SETI Institute. Leon was an enthusiastic supporter of the science and astronomy research being done at SETI. If SETI does not appeal to your charitable tastes, then consider Juvenile Diabetes Research Foundation.
Photos