Memorial Page For
Lyle Dale Chrisman
5 Nov 1910 - 19 Jul 2003
"Tough Old Bird"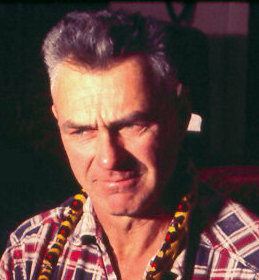 Guest Book
Please sign our memorial guest book, tell us your memories with Lyle, and read what others have written.
Obituary
Lyle Dale Chrisman, age 92, passed away July 19, 2003 in Beaverton. He is survived by his children, Leon Chrisman of Sunnyvale, Calif., Carol Ganzer of Medford, and Gayle Furlow-Cole of Portland; grandchildren Lonnie Chrisman, Lucinda Chrisman, Eric Bell, Sean Bell, Filip Bryant Furlow and Michael Furlow; nine great grandchildren; sisters Velma Limbeck of Scio and Gladys Porter of Stayton, and brother Leroy Chrisman of Stayton; ex-wives Blanche Chrisman of Stayton and Rosie Chrisman.
Lyle was a native of Scio, born Nov 5, 1910 to George Nelson and Pearl (Baker) Chrisman, and lived within Oregon his entire life. As a logger, truck driver, farmer, welder, mechanic, forestfire fighter, ranch foreman, and avid hunter, he loved life and worked intensely. Known affectionately as the "Tough Old Bird", he had an enigmatic combination of toughness and quick-fistedness with sensitivity, kindness, and a painfully honest personality. As a logger, he was considered a bit of a visionary in his time. He had a real love and respect for the forest and believed in selective cutting and clean logging practices. He spent his retirement in Philomath and Salem, and for the past two years in care facilities in Portland and Beaverton. A figure of respect and admiration, he deeply touched the lives of family and friends and will be missed.
Biography
Daddy was a Logger (1971): To his little girl, he was a shining knight, and the giant truck he drove was his steed.
Biography of Lyle Dale Chrisman (1993, revised 2003) by Carol (Chrisman) (Bell) Ganzer of Medford, Oregon, his daughter.
Genealogical information for information on family and ancestry of Lyle Dale Chrisman.
The Memorial Service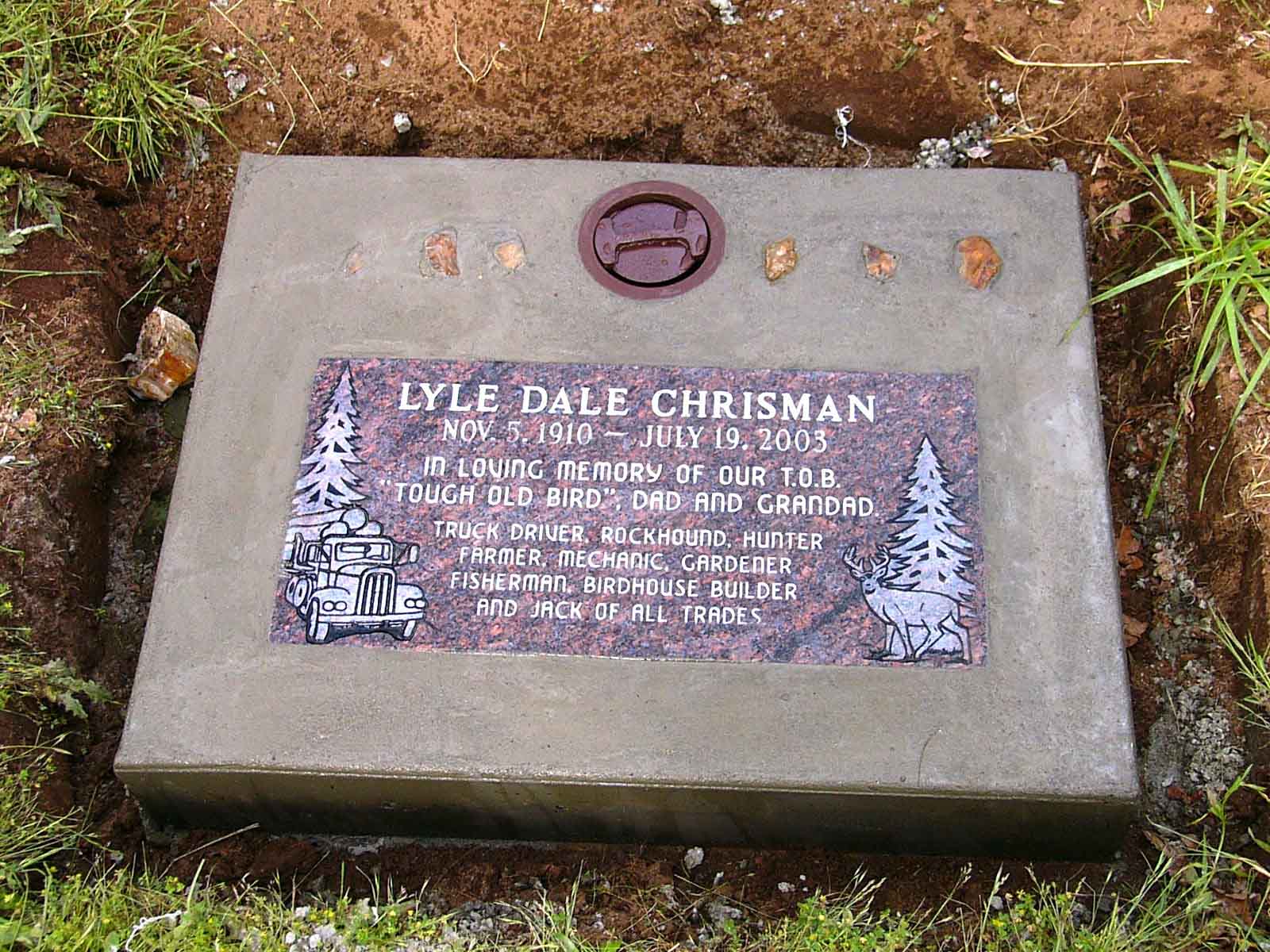 The memorial service for Lyle was held on August 23, 2003 at Wisner Cemetery near Stayton, Oregon.
View pictures of family and friends taken during the gathering.

Return to Chrisman.org
---
Page maintained by Lonnie Chrisman
Last updated: 21 July 2004